Harrison and Smythe Present Their New Spring Collection
Posted 27 September 2009 in Life, the Universe, and Everything by Catriona
Despite the superior workmanship that Harrison and Smythe (Toy Suppliers to their Royal Majesty) insist on from the manufacturers of their Victorian Barbies and Victorian Barbie Playsets and Accessories, the constant seduction, destitution, unplanned pregnancies, attempted suicides from Putney Bridge, hairs-breadth escapes from over-enthusiastic baronets, and the occasional attack by a pack of rabid wolves on the Russian steppes often leaves the Victorian Barbie—and her wardrobe, bought separately—looking a little worse for wear.
So why not celebrate the new season by purchasing something from our new spring collection?
Investigative Journalism Barbie!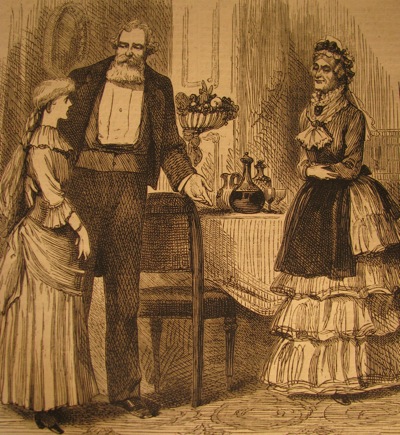 No, Investigative Journalism Barbie can't actually write the stories herself! But, with the help of this new doll, she can be at the centre of a Completely Legitimate Newspaper Investigation into How Easily A Thirteen-Year-Old Girl Can Be Sold into Prostitution.
Sold separately
Best-selling issues of The Pall Mall Gazette
Moral Panic
Criminal Law Amendment Act (1885)
The Death of Responsible Journalism (available only with the Roland Pearsall Worm in the Bud playset for older children)
Life-long Psychological Scarring
Victorian Gothic Barbie!
This season, Harrison and Smythe offer two new additions to our range of Victorian Gothic Barbies:
Gothic Barbie and the Mysterious Trunk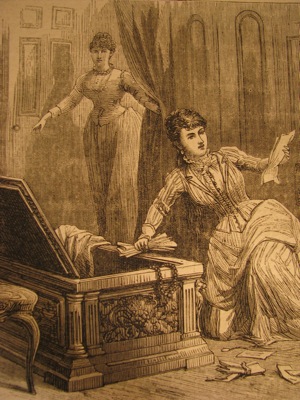 Comes with
Perpetually Curious Barbie (Morning Dress Version)
Mysterious Trunk That, Fifty Years Earlier, Would Have Proved to Just Contain Linen or Something Innocuous Like That.
Your choice of either A Manuscript Revealing a Hidden Tale of Villainy, or A Laundry List.
Sold separately
Your choice of either Wealthy but Ultimately Evil Ken, or Wealthy and Ultimately Not Evil Ken, Who Can Never Remember Where He Left His Laundry List.
Gothic Barbie and the Woman in Grey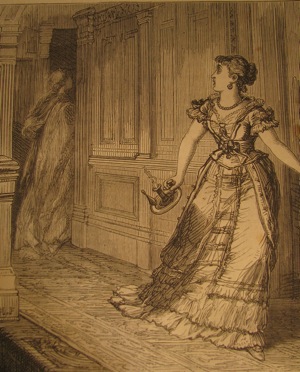 Comes with
Perpetually Curious Barbie (Evening Wear Version)
Poorly Lit Hallway
Mysterious Woman in Grey, Who Might Just be a Servant But Might be Something More Sinister
Unfortunate Choice of Easily Dropped Candle Holder
Sold separately
Fatal Conflagration playset (also suitable for use with Bigamous Ken and Meek Governess Barbie dolls)
Angelic Skipper!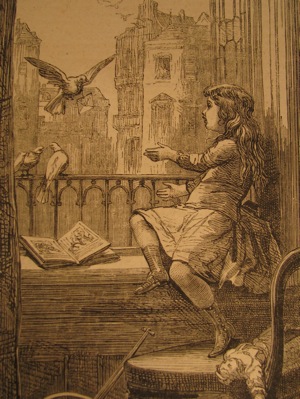 Comes with
Casement From Which to Look Longingly Over the Rooftops of London
Pigeons That Double, Somewhat Improbably, as a Postal Service
Toys That are Not an Adequate Substitute for Neglectful Parents. (Note: Neglectful Parents dolls not available)
Touching Death from Something That is Probably Consumption, But, Let's Face It, the Actual Disease Isn't the Important Point Here.
Melodramatic Barbie!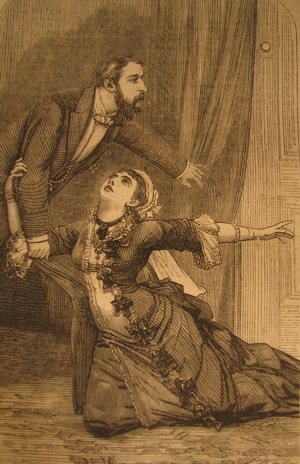 Pull the string and watch Melodramatic Barbie fall to her knees and indulge in a hearty bout of hysterics!
Comes with
Eventual Lower-Back Problem From All the Extravagant Gesturing
Sold separately
Increasingly Annoyed Ken, Who Spends Much More Time at His Club Than He Used to (Which is Saying Something)
A Nice Healthy Career That Gets Melodramatic Barbie Out of the House Sometimes and Gives Her an Outlet for her Energies