Victorian Barbies: Playsets and Accessories
Posted 27 February 2009 in Life, the Universe, and Everything by Catriona
Once you've purchased your Victorian Barbie from Harrison and Smythe, Toy Suppliers to Their Royal Majesties, then what do you need?
High-quality playsets and accessories, of course! Buy your Barbie the best accessories and social situations.
Charity Ken!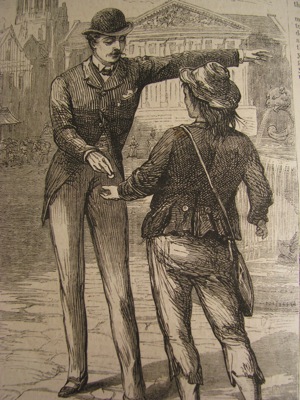 Pull a string and see Charity Ken hand an urchin a penny and simultaneously gesture the filthy object of charity away from him!
Sold separately:
Pompous Letter to an Expensive Periodical Explaining that Charity Stops the Working Classes From Helping Themselves
Port-Fuelled Diatribe in a Gentleman's Club
Note
Gentlemen's Club playset sold separately, but Harrison and Smythe will require proof of gender before selling this item.
Pompous Baronet Ken!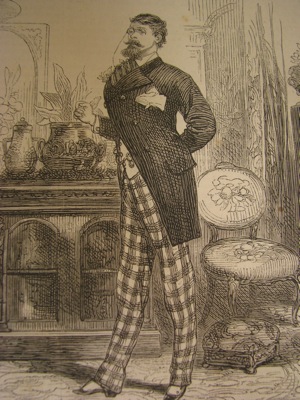 Comes with Monocle, Fetching Plaid Trousers, and Improbable Pectoral Development.
This item also comes with your choice of either Friedrich Nietzsche's treatise on men and supermen, or a witty essay from G. K. Chesterton explaining that it's one thing to accept that the aristocracy is richer and more attractive than us, but quite another to expect us to believe that they're also wittier.
Barbie's Dream Carriage!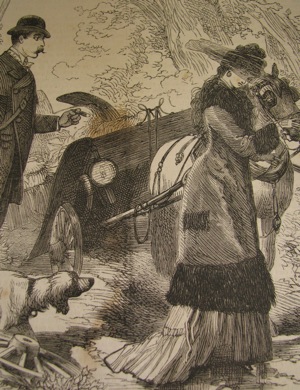 Comes with Detachable Wheel, for arranging those convenient meetings with eligible single men away from the eyes of Victorian Barbie's chaperone, and Faithful Hound.
Sold Separately:
Debonair, Cigar-Smoking Ken
Note
To the imaginative child, Faithful Hound may serve as either a means of safeguarding Victorian Barbie's virtue until she is safely married and in receipt of handsome settlements, or as a symbolic representation of the hidden violence in nineteenth-century marriages. We also recommend purchasing Debonair, Cigar-Smoking Ken's Private Rod accessory pack.
Barbie's Loveless Marriage of Convenience Playset!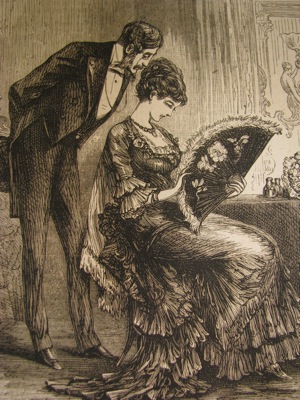 Comes with two dolls: Beautiful But Ambitious Victorian Barbie Who Will Regret Her Decision When It Is Too Late, and Extremely Wealthy But Unattractive Ken.
Sold separately
Extensive Parisian Wardrobe
Slowly Eroding Sense Of Self Worth
Faithless But Physically Attractive Lover
Humiliating And Extended Appearance Before The Divorce Courts
Act Of Parliament
Note
Older children may wish to choose one of two accompanying playsets:
Death By Arsenic, The Agony Of Which Not Even The Romance Of Suicide Can Alleviate
or
Suicide Under A Freight Train At A Russian Railway Station