This Duck Says Sorry
Posted 14 May 2009 in Television by Catriona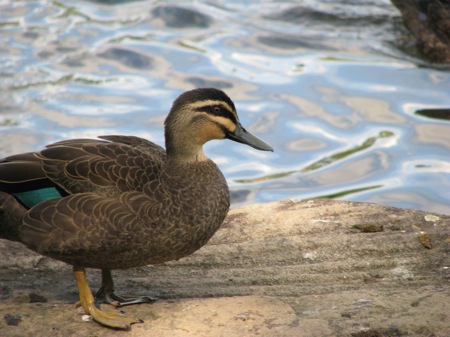 No proper update today, because I have a pile of marking as big as my face. (And, yes: I know that simile makes no sense. But it's evocative, no?)
But as well as being an apology duck, this is a promise duck.
Starting tomorrow night, we have Circulating Library's Second Annual Live-Blogging of SBS's Eurovision Semi-Finals Coverage (to be continued on Saturday night).
(If you didn't join me last year, semi-final one is here and semi-final two is here.)
And if you fancy a sneak peek at the semi-finalists this year, head over to The Memes of Production here, here, and here.
I can't promise that this year will bring us the semi-paralysed centaur and mysterious giants of yore, but come along for the ride anyway!