Oh Christmas Tree, Oh Christmas Tree
Posted 26 November 2008 in Random Photographs by Catriona
I decided to put our Christmas tree up tonight, partly because I like to have it up early, or else we don't have the advantage of it for a full month, and partly because I got a little squiffy and it seemed like a good idea at the time: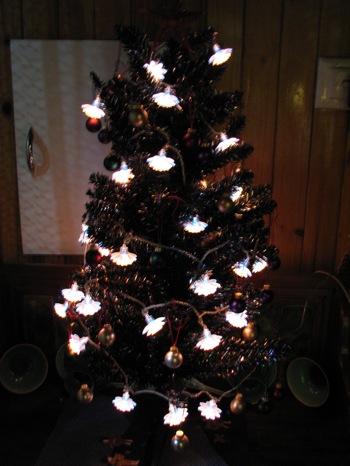 We'd never put up a tree before last year, but last Christmas I rebelled and decided I had to have a tree.
It's a tiny little tree: according to the box, it's something called a "Canadian Black Pine," but I find that unlikely, since the tree also has sparkly silver and purple highlights—I'm quite certain there's no tree in the wild, Canada or elsewhere, with that type of colouring.
But we are limited to a small tree by available space and it was this or a fluorescent pink one.
Frankly, though, the main reason I determined to put the tree up so early was because I adore my lights: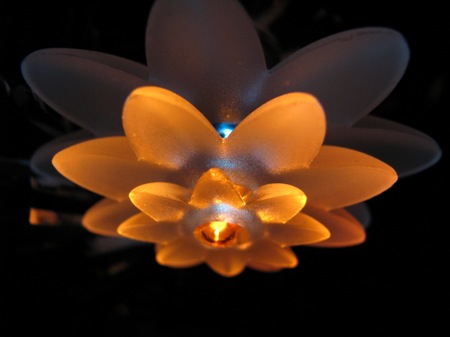 Falling in love with these lights at Tandy was a determining factor in deciding to buy a tree to display them on.
I don't want to spoil their novelty as Christmas lights by displaying them on non-Christmas occasions, so putting them up a month before Christmas seems a fair compromise.