Lights, Camera . . .
Posted 20 November 2008 in Random Photographs by Catriona
Yeah, there was really no chance I was going to avoid making that pun.
Once the storm moved away from us, we could see an amazing lightshow from the back verandah: these don't do it justice, but they're fairly funky, anyway.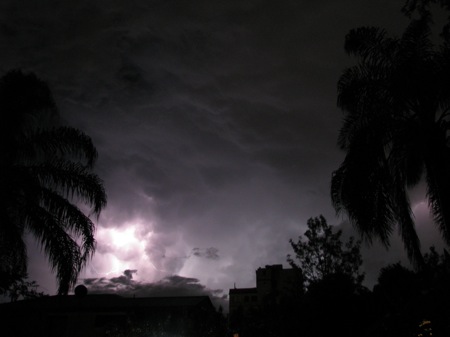 This next one is a cropped version of the above photograph, showing the lightning in more detail: