Vale, Diana Wynne Jones
Posted 27 March 2011 in Books by Catriona
I heard about Diana Wynne Jones on the weekend, during Earth Hour. We were sitting on the back verandah in the light of some leaf-shaped candles when Nick, reading his iPad, told me that she'd died.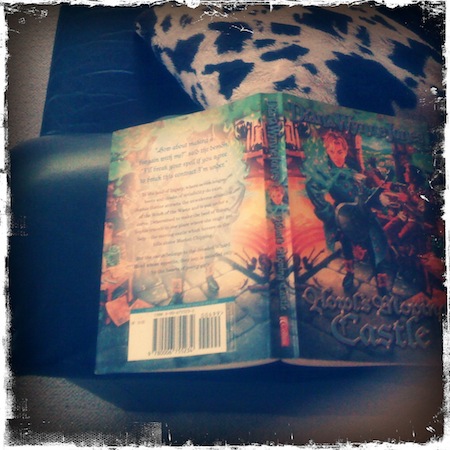 I texted my older sister, another fan. "Diana Wynne Jones has died," I wrote.
She didn't reply. But she rang the next night to tell me she'd been at a dinner party. She'd read my text out loud to a room full of historians and one psychologist. Most of them weren't familiar with Diana Wynne Jones, though one said he had enjoyed her books "when I was a child".
"He can't have been a real reader," said my sister. "Real readers enjoy her books now."
Then we chatted for an hour about how many times we'd read each book.
"I've only read The Pinhoe Egg about four or five times," said my sister. "But it hasn't been out that long. It'll catch up to Charmed Life."
I've written elsewhere on the blog about my feelings for Diana Wynne Jones. Only on Friday, I was talking about the delight of finding two of her books that I didn't already own.
But, now, I think I'll just follow the footsteps of other fans, and show you rather than tell you what Diana Wynne Jones meant to me as a reader.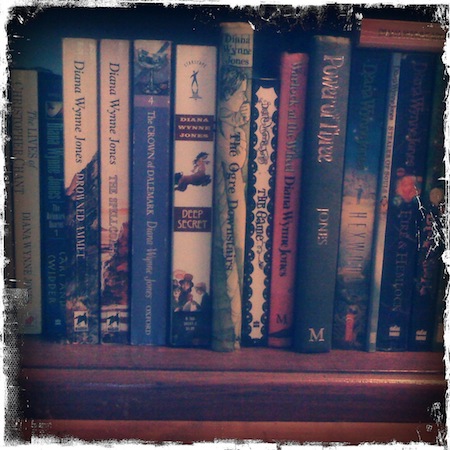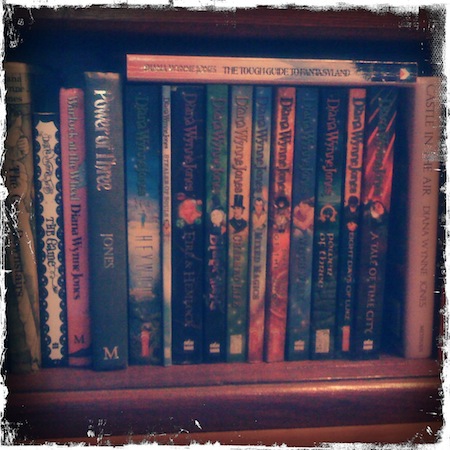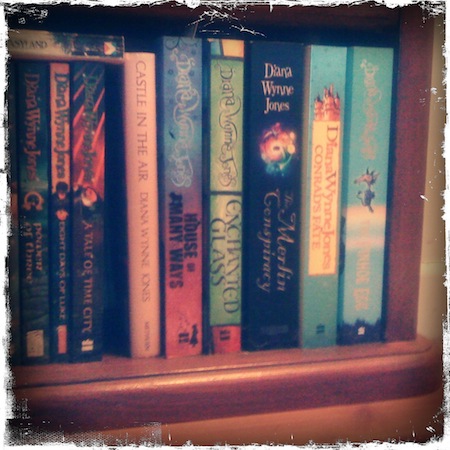 Vale, Diana Wynne Jones.