Spare-Room Dalek Update
Posted 13 April 2009 in Doctor Who by Catriona
Tonight, we had friends over for dinner.
As I was preparing dessert, I looked over and saw that the Dalek was moving down the hallway . . .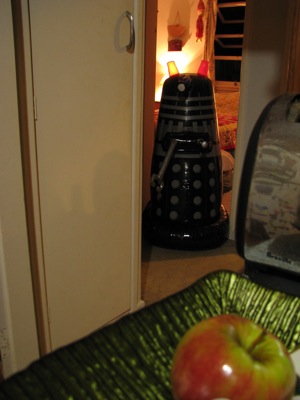 I screamed and screamed and screamed.
Eventually, the laughter stopped.
Later, I noticed that an attempt had been made to ameliorate the Dalek's ferocious demeanour: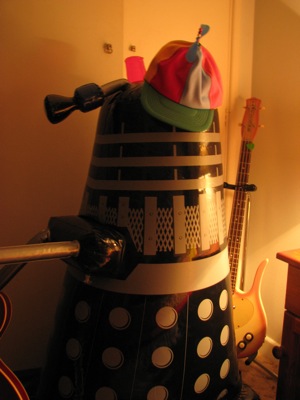 Do genocidal cyborgs not also deserve their dignity?