More Hipstamatic Fun
Posted 12 April 2010 in Random Photographs by Catriona
Remember when I was having fun with Hipstamatic the other day? (Oh, and again here?)
Well, this is more of the same, but now I've paired Hipstamatic with the equally awesome Swankolab, which allows you to develop your photos—both from Hipstamatic and just from your phone camera—in a variety of developing fluids.
(Even more fun? You can agitate the developing print in the fluid by shaking your camera. I will never become bored with that.)
Here's the original image (of my gorgeous clock, which I love like a brother), taken with the Helga Viking lens on Ina '69 film: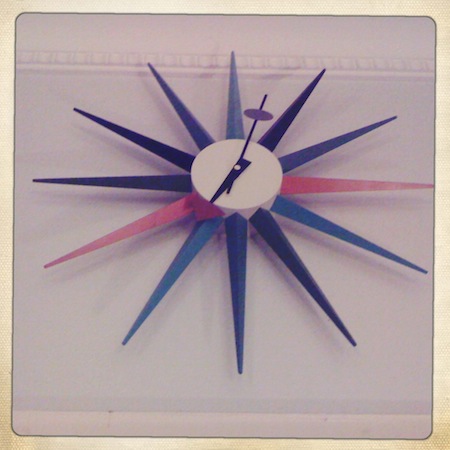 And here's the exact same print, run through the various developing fluids that Swankolab offers as pre-made formulas: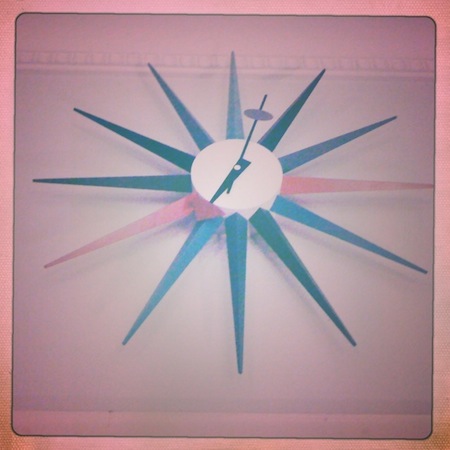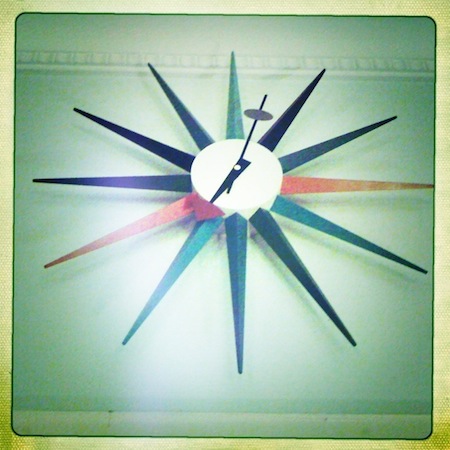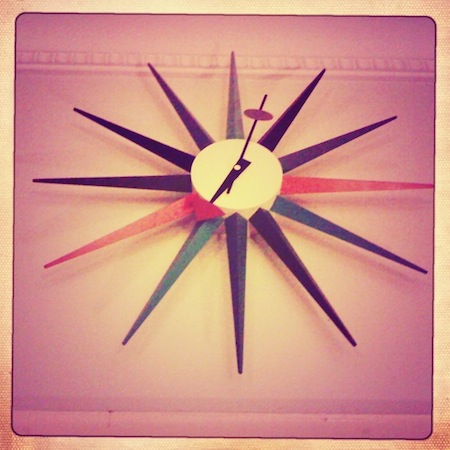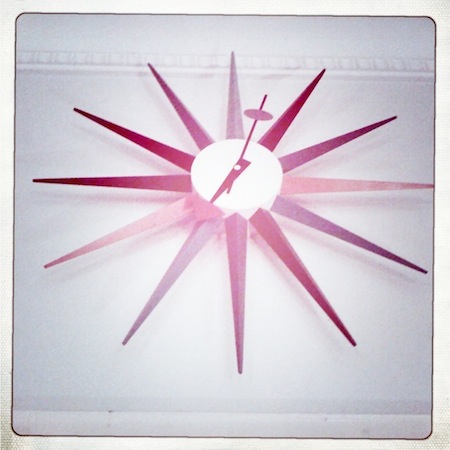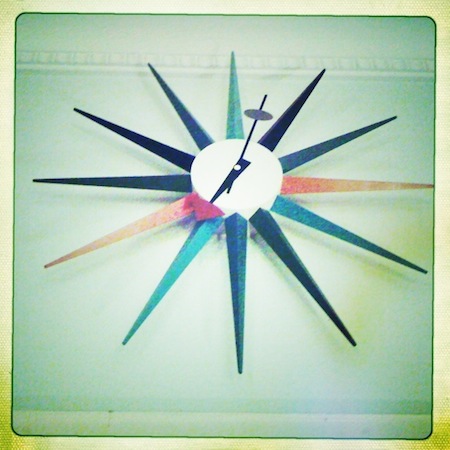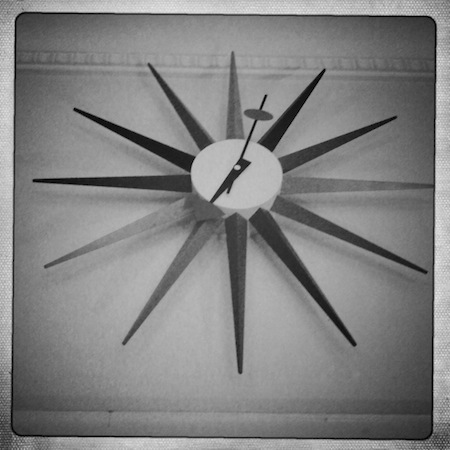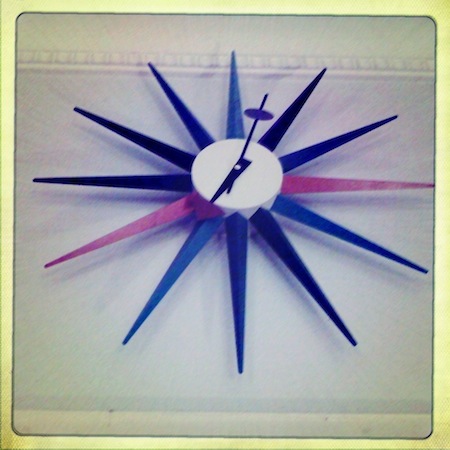 Imagine how much fun I'll have once I get around to mixing my own preparation of virtual chemicals!