Hieroglyphics
Posted 21 September 2010 in Writing by Catriona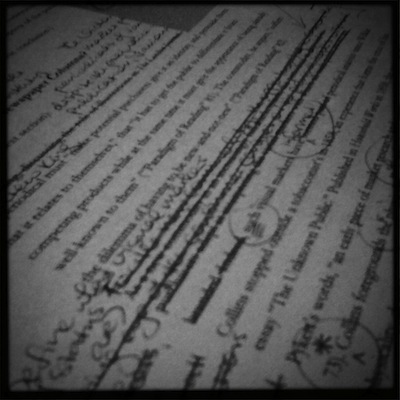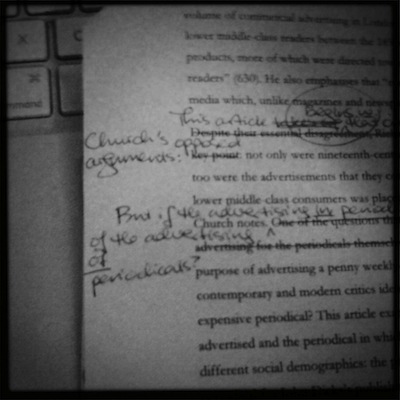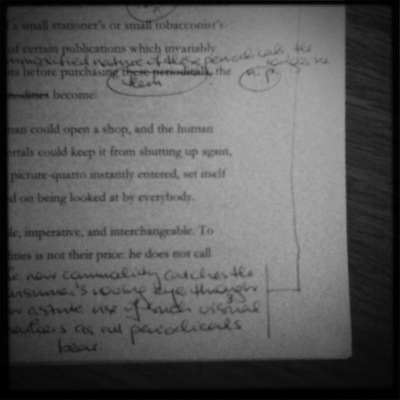 When I wrote these notes—last Wednesday, while invigilating three in-class exams in a row—they were so clever, so insightful, so exactly what I needed to get the article back on track.
Now, six days later, they're looking horribly like gibberish.
What I need is a Rosetta Stone—only instead of translating Egyptian via Greek, it could translate me via me.
I bet Think Geek sells something like that.