And I Thought The 1970s' Editions of Georgette Heyer Were Bad . . .
Posted 25 February 2009 in Books by Catriona
Well, they were, of course.
But look at what happens when you buy a 1990s' edition of a Louisa May Alcott novel: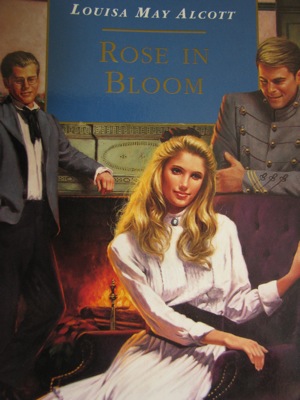 There's no way she's a demure Victorian maiden!
The book was originally published in 1876, and this is what a well-to-do young lady looked like in 1876, albeit in a fancier dress.
But this woman? She looks like Victorian Barbie.
(Which, I admit, did give me a fun ten minutes while I imagined other nineteenth-century Barbies. Victorian Prostitute Barbie! Comes with three different outfits, reflecting her changes in fortune after successive run-ins with the 1864 Contagious Diseases Act! Victorian Demure Governess Barbie! Optional second wig reflecting her seduction by the wastrel younger son of the household! Victorian Superfluous Woman Barbie! Buy the furniture for her depressing bedsit in Chelsea separately! Victorian Suffragette Barbie! Comes with length of railing, handcuffs, and prison hunger strike!)
Actually, no: it's worse than that.
She looks like Nancy Drew in the 1980s' rejig of the series: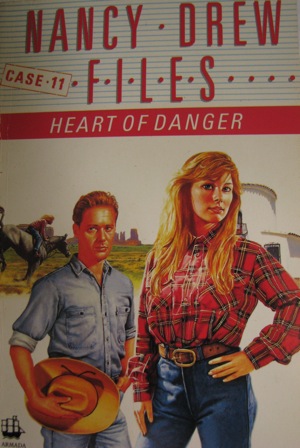 And when your Louisa May Alcott heroine is almost interchangeable with Nancy Drew as drawn in 1987, you have something of a problem.