Posted 20 November 2008 in Random Photographs by Catriona
The storm is still going on as I write, but I thought there was no point living in Brisbane during the worst storms in twenty-five years if I don't take some photographs of it and post them on my blog.
Solipsistic? Me?
There are also some photographs of the back end of the storm after it moved over us in this post.
The grevillea: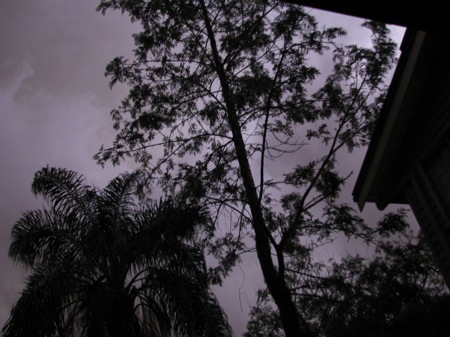 The palm tree, without lightning: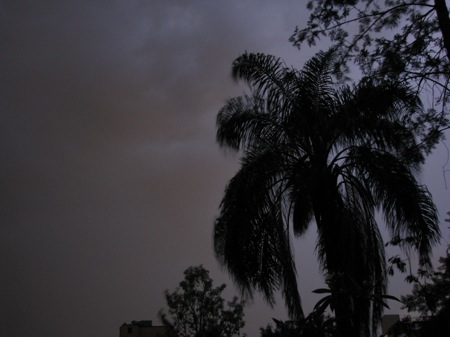 And the palm tree at the moment of a lightning strike: