Posted 4298 days ago in Life, the Universe, and Everything by Catriona
I've mentioned before that I dislike having idle hands, because it makes me restless. And as the year cools down a bit, I'm ratcheting up the knitting. It makes Nick a bit anxious, because he worries that it aggravates the odd upper-back injury I've given myself somehow, but it keeps me calm. Ultimately, anything that means less shouting is likely to get Nick's vote.
But I've been between projects, while waiting on a second delivery of the special wool for the super-secret (not at all secret) birthday afghan project. So I experimented with a new pattern, one that creates a lovely lacy effect, almost like a honeycomb: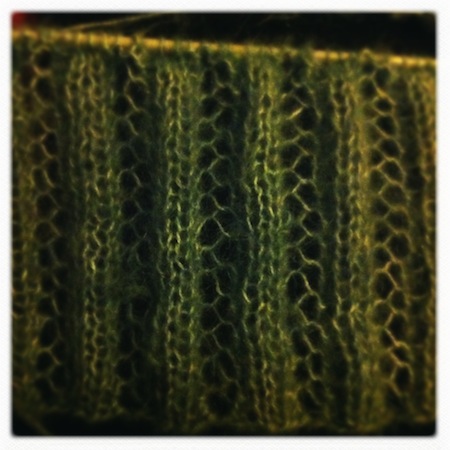 It's not a difficult pattern, of course (I'm not up to difficult patterns), but it does look pretty, especially in a fluffy variegated wool (leftovers from my tiny baby niece's fancy baby blanket):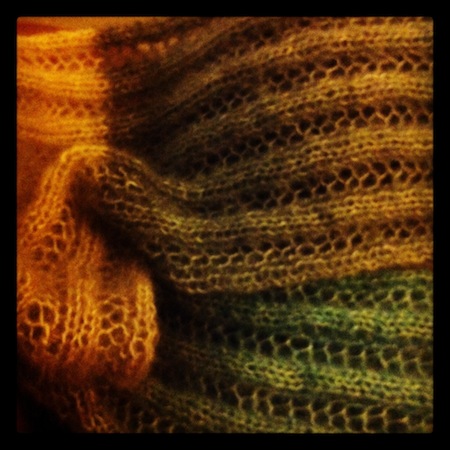 Then I added tassels, because who doesn't like tassels?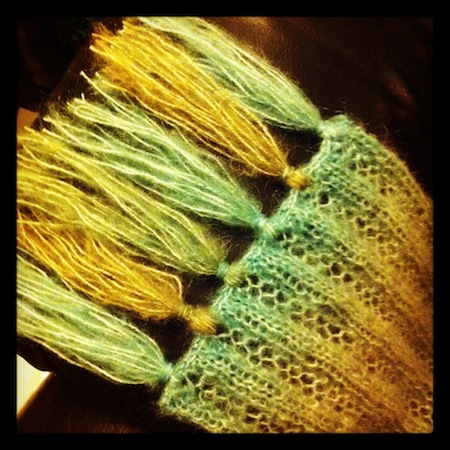 This is intended for a friend, but I like the effect so much that I'm thinking the next project (after the afghan) might be a loose, lacy, honeycomby jumper.