Posted 30 October 2011 in Life, the Universe, and Everything by Catriona
Now, we thought Heather's Eric Northman pumpkin was fantabulous—and he was.
But she's really excelled herself this year: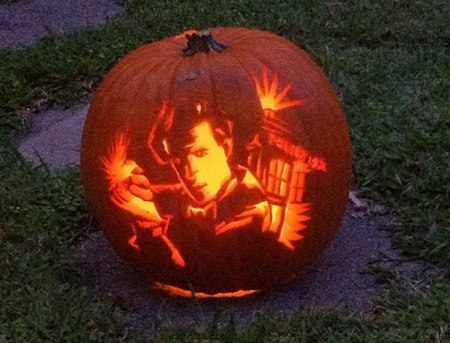 (I only wish we'd taken a more lowlight picture.)
Traditional Jack O'Lantern be damned: next year, I'm lobbying for all eleven regenerations.
UPDATE:
A night-time picture of the Doctor pumpkin, courtesy of the fabulous Kirsty: