Posted 19 September 2008 in Random Photographs by Catriona
This is the original image: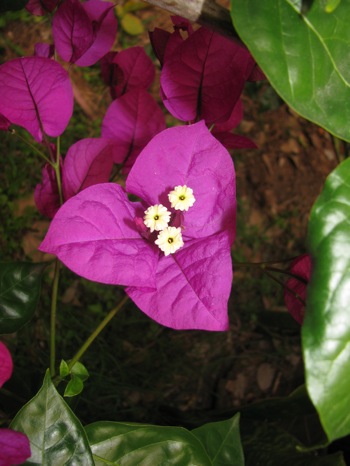 iPhoto has a range (a small range) of "effects" options, so I ran a cropped version of this image through some of them.
Fading colour: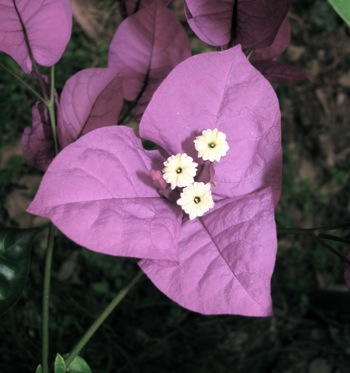 Boosting colour: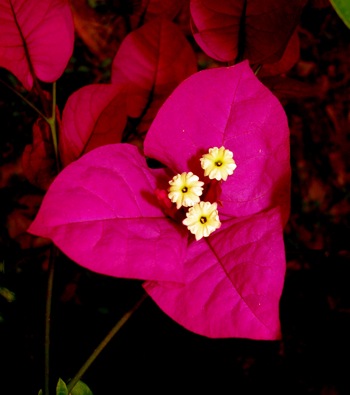 Something called "Antique":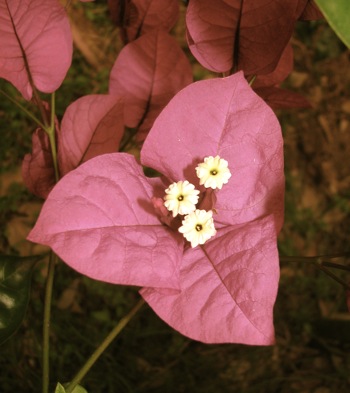 It's all just for fun, really—but looking at these, maybe I should start my own range of saccharine greeting cards? I could just run everything through the "antiquing" function, maybe Photoshop an image of a baby into the photo somehow, and Bob's your uncle!
Actually, I do like the result of boosting the colour. Bougainvilleas are a good subject for that, since their colour is fairly saturated in the first place.