The Epic Study Spring-Cleaning Ordeal of 2011: Not All Is Hyperbole
Posted 31 August 2011 in Life, the Universe, and Everything by Catriona
While documenting the epic study spring-cleaning ordeal of 2011, I've made mention, on occasion, of my spare room now looking as though a disreputable secondhand bookstore had exploded in it.
And I thought to myself, "Hmm. What if people think I'm being hyperbolic? If only there were some way to demonstrate that such a description is not merely hyperbole!"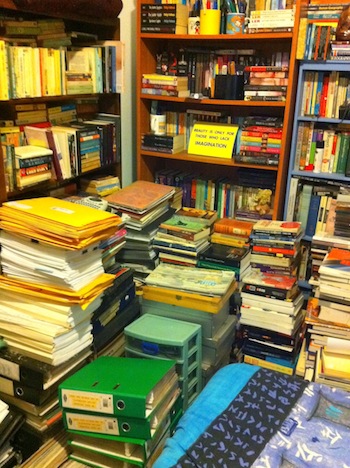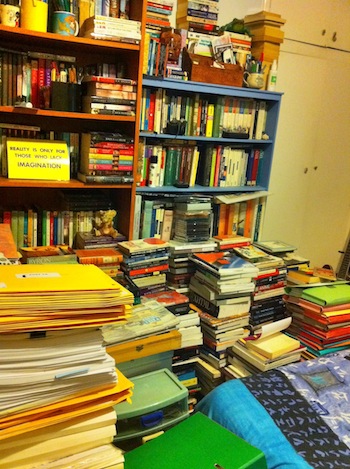 It's not hyperbole.
I cannot wait until this marking is finished and I have time to start moving these books back into their rightful home.