The Big Lizard Is Back!
Posted 22 January 2009 in Random Photographs by Catriona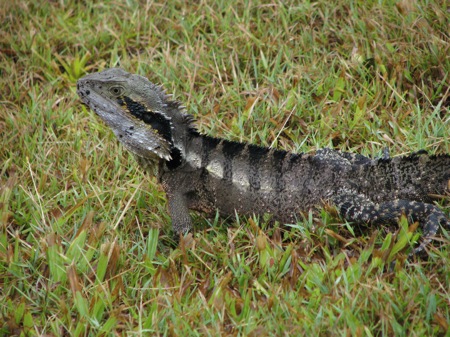 We've been a little worried lately, because we haven't seen him for a while, and the little lizard's been running around as though he never used to get beaten up for trying to sit on the lawn in the sun.
We thought the big lizard might have moved on to pastures greener.
But here he is, albeit looking rather grubby, actually.
He didn't fancy having his picture taken this morning, though he's usually mad for the attention (or just enjoys posing), so it's not the best shot.
But I'm pleased to see him out and about today.
UPDATE: And then he settled on the barbeque (and is still there) and I ignored his apparent desire for privacy and went to take his photograph again: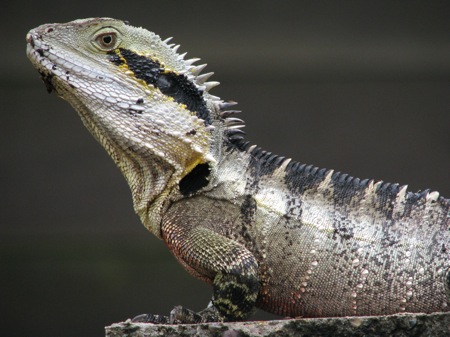 The photograph I really love, though, is this last one. I didn't think his English-language comprehension skills were that good, but I told him that I'd only take one more picture and then leave him alone, and I got this shot: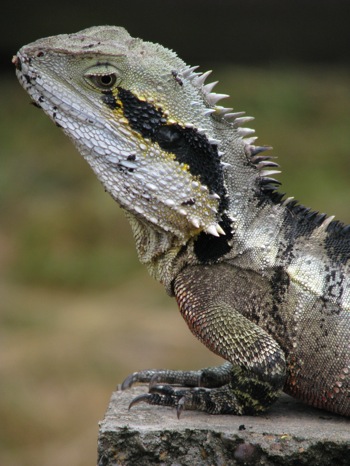 Aw, bless his sad little face.
(Neither of those last two shots are cropped at all, by the way. I think he recovered his desire for attention.)