Speaking Of Books We Think We Know
Posted 25 October 2008 in Books by Catriona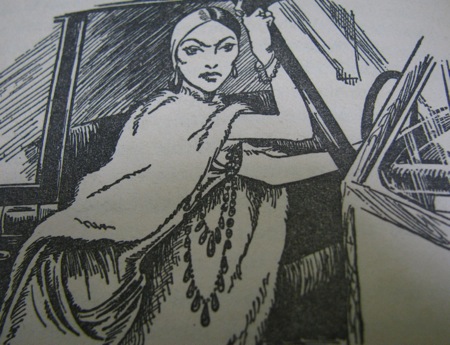 "Why, that's Cruella de Vil," said Mrs Dearly. "We were at school together. She was expelled for drinking ink."
I don't remember that bit from the Disney movie.
(Nor am I quite sure why that's an expellable offense—but, then again, it never happened in any of the school stories I've read.)
From Dodie Smith's The Hundred and One Dalmations. Illustrated by Janet and Anne Grahame-Johnstone. Penguin (1956), 1968. 14 (quote), 16 (illustration).