Soggy Wildlife
Posted 18 November 2008 in Random Photographs by Catriona
After being completely invisible during the rain of the last few days, the bigger water dragon appeared first thing this morning to try and absorb as much heat as possible from the soaking-wet barbeque: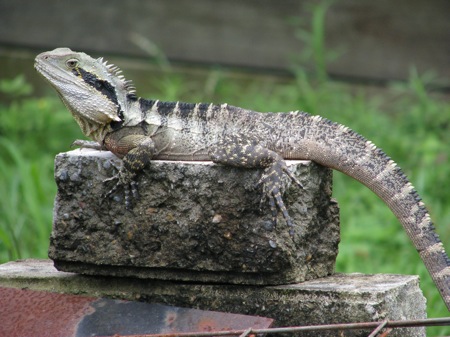 He couldn't have flattened himself out any further, however hard he tried.
He was also either unusually pleased with himself or absolutely desperate for warmth, because he let me get closer than he usually does: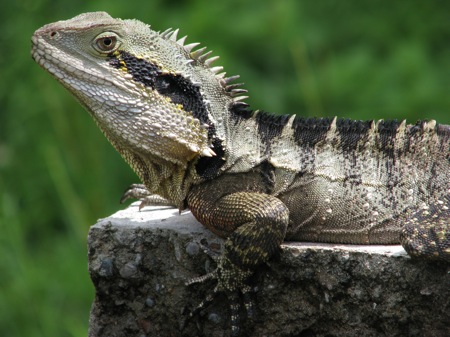 He's a lovely boy, despite that vague look of contempt in his eyes.
To counterbalance that, here's a photograph of the world's most lugubrious noisy mynahs (if anyone reading this doesn't have a garden full of these birds, that name is not a misnomer. Damn birds won't shut up at the moment.)
They're huddling together in yesterday's rain. It would be hilarious if they didn't look so miserable: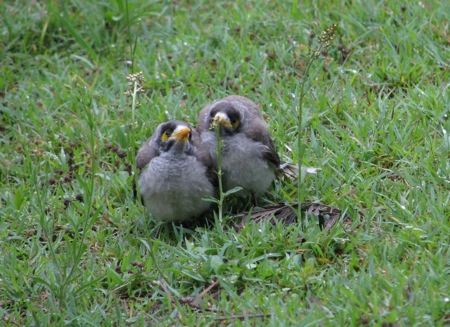 Well, no—it's actually pretty hilarious, anyway.