Random Prettiness
Posted 22 October 2008 in Random Photographs by Catriona
I am going to update properly, but, in the interim, I'm so impressed with how pretty my bougainvillea is looking this spring (well, what passes for spring in Brisbane) that I felt it deserved its own degree of Internet celebrity.
(I call it "my" bougainvillea, but the only reason it's flourishing is because I never do anything to it, ever. If I did, it would die.)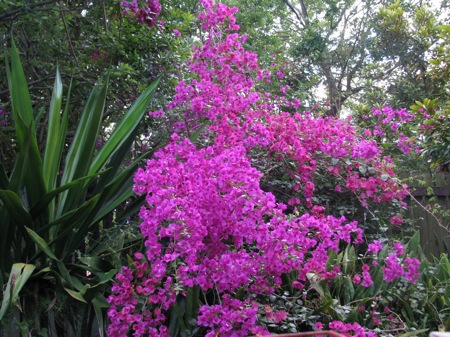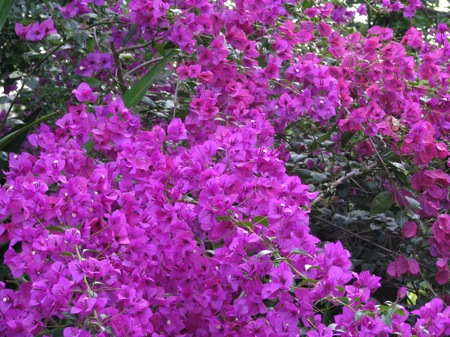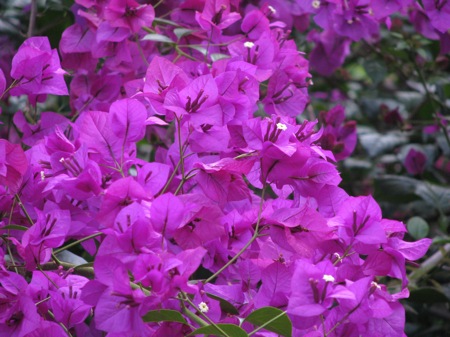 Three interesting points about these pictures:
1. All three were taken from the same location, on various degrees of zoom. The camera was positioned about two metres from the actual plant, but the zoom function is fabulous.
2. I completely stuffed my ankle (or re-stuffed, really, by aggravating whatever damage I caused falling down the stairs on Sunday morning) taking these pictures: firstly, by assuming that, despite the swelling, it was healed enough for me to trot down the garden in the high-heeled wedges that were lying around rather than bothering to put sensible shoes on and, secondly, by kneeling on it to get a better angle on the plant. Now it really hurts again and I think the swelling's gone up.
3. Nobody tell Nick that I had to take the batteries out of his camera to get these pictures off my own camera, because mine had gone flat. Okay? I'm sure he'll never find out about it.