Look At This Beautiful Boy
Posted 14 January 2009 in Random Photographs by Catriona
He turned up on our clothesline at eleven o'clock tonight: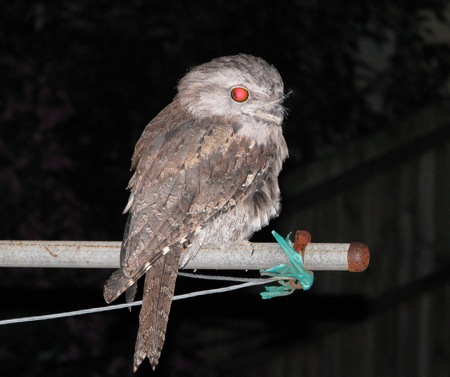 It's not the best photograph, of course—it was pitch black (hence the flash and the red-eye, which I thought of reducing in iPhoto, but it just made him look weird); I didn't want to spook him by getting too close, and had to essentially guess where he was.
So, actually, not such a bad photo under the circumstances.
And isn't he beautiful?
(Nick tells me that I should mention that this beautiful boy is a Tawny Frogmouth (and I'm so pleased to see that they're at low risk of extinction, the lovely things). I just assumed everyone would know that, which just goes to show that I shouldn't be writing on the Internet.