Little Treasures: Part Three
Posted 25 March 2011 in Books by Catriona
Once we'd had time to look through (and swiftly re-pack) the Little Golden Books that Nick's mother passed on to us, we rummaged through the other enormous box of books (knowing that there was at least one, if not two, more still waiting in her entranceway for us).
And that's where we found the real treasures: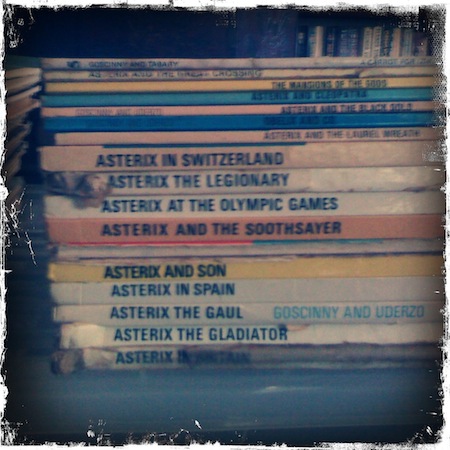 Sure, I normally prefer to read books that are slightly more in focus than this, but Asterix is Asterix, fuzzy or otherwise. And look how those books have been loved: half to death, poor darlings.
But then there are these magnificent creatures: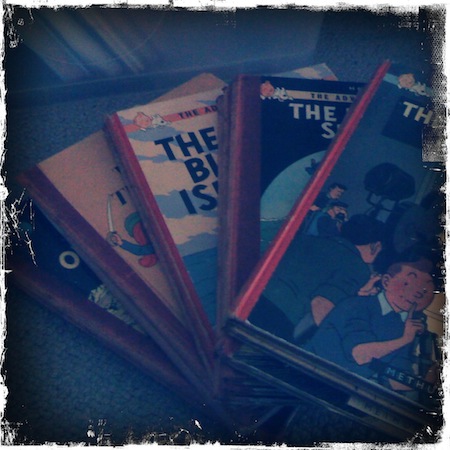 These are Nick's father's hardcover Tintin books, from the 1950s and early 1960s, and they are gorgeous, from their red cloth spines to their thick, matte pages. It's not a complete set, but each one is a gem.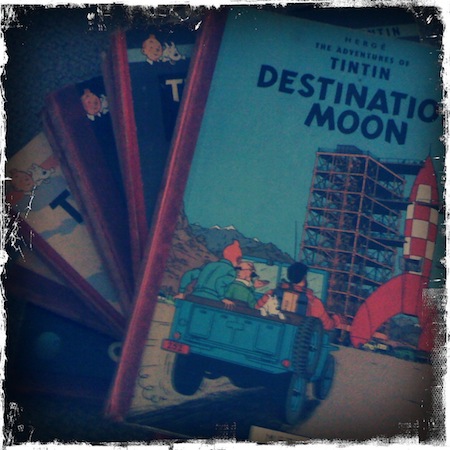 I promised Nick that these would go on a shelf, not in a box in the garage. Now it's only a matter of deciding which books currently on the shelf will be sacrificed to make space. Whichever books draw the short straw, I hope they realise it's nothing personal: we can't all be vintage Tintins.