I Tried To Stop Posting Animal Pictures . . .
Posted 16 October 2008 in Random Photographs by Catriona
But they're all so cute! At least this one's not a lizard: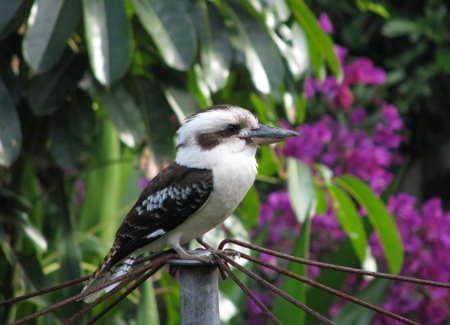 He was a little shy, though, and flew away every time I moved off the verandah to try and get a closer shot.
Hurray for the zoom function and for convenient verandah railings that can double as makeshift tripods.