Frangipani in The Afternoon Sun
Posted 27 January 2009 in Random Photographs by Catriona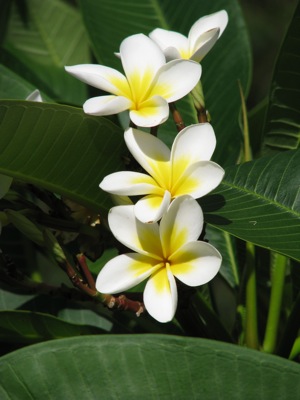 Well, at least someone is enjoying this weather.
This is more than a half-hearted update, however: it's also a note to say that I will be live-blogging Doctor Who this evening, and continuing throughout the ABC's airing of season two. It will mean a hiatus to my real-time blogging of season one, which I'd barely started, but it's always more fun when we're actually watching the episodes on television.
Remember, if you're not an NCIS fan: ABC1 at 8:30 p.m. (Brisbane time for the live-blogging, of course).