For Your Consideration . . .
Posted 16 October 2008 in Writing by Catriona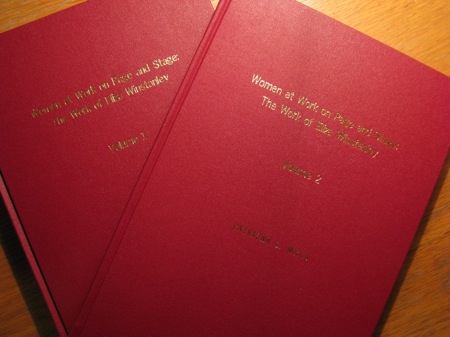 I've not received an official letter, as yet.
But the thesis is uploaded to the library site/digital theses project (and remind me to tell you about that debacle some day). Apparently, since it was uploaded yesterday, that should be the official date of award.
It's printed and bound (and, yes, there was a debacle there, too, but not the printery's fault: they've been awesome).
And it's sitting on the shelf at home, next to the M.Phil.
This is the most self-aggrandising blog post I've ever written. And that's saying something.
Now, if you'll excuse me, I'm off to put my education to good use (having a drink), by spending my evening in quiet, scholarly pursuits (having another drink), thus contributing to the overall state of knowledge in the world (maybe even having a third drink).