Flowering Yukka
Posted 24 February 2009 in Random Photographs by Catriona
It's not actually a yukka: I forget what it is, but it looks like a yukka, so I can never remember to use its real name: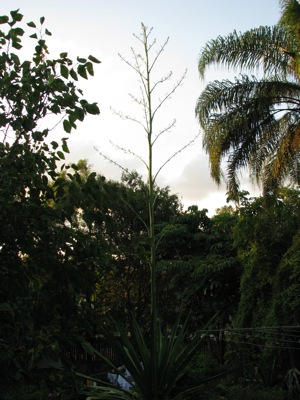 The flower stalk is almost as tall as both the palm tree and the mulberry.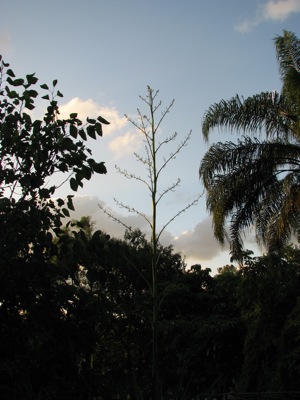 And yet it's curiously delicate in detail: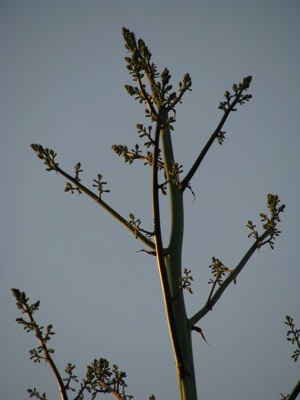 Remember, live-blogging Doctor Who tonight (although, apparently, I'm the only one who tends to forget. So it's more an aide de memoire for me).