Farewelling the Old Place
Posted 17 April 2011 in Random Photographs by Catriona
The exodus from our main teaching building began last week. When we return (if we return, in my case, I suppose), the building will be shiny new.
And we certainly need shiny-new teaching rooms—hopefully, these ones will have windows. Windows would be awesome.
But I admit to a strong fondness for the old building, where I completed my graduate degrees and met my partner. So this is just pure nostalgia, really, before the building is gutted and rebuilt.
I'll definitely miss the mysterious but deeply '70s ceiling decorations: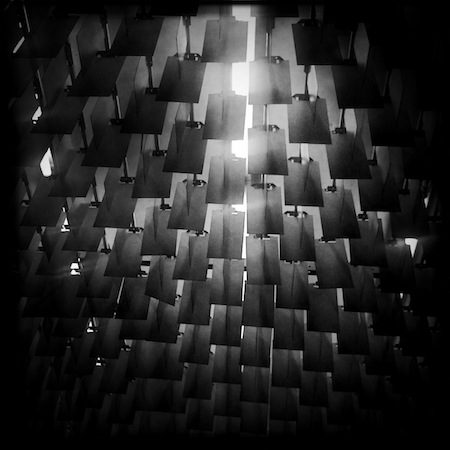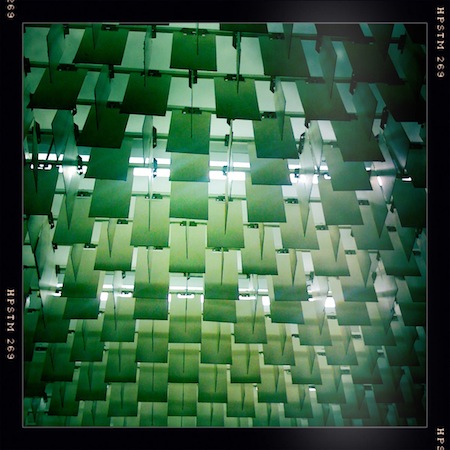 I'll miss the funky fonts and the building's resistance to ordinary, non-textured walls: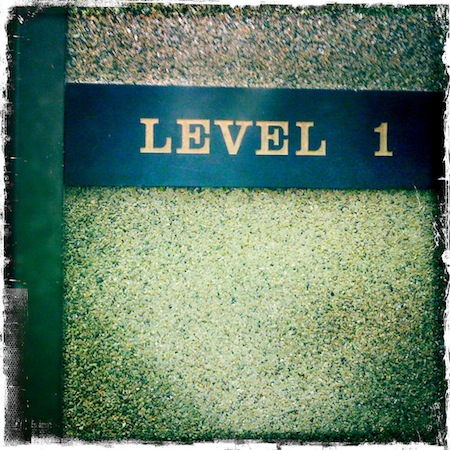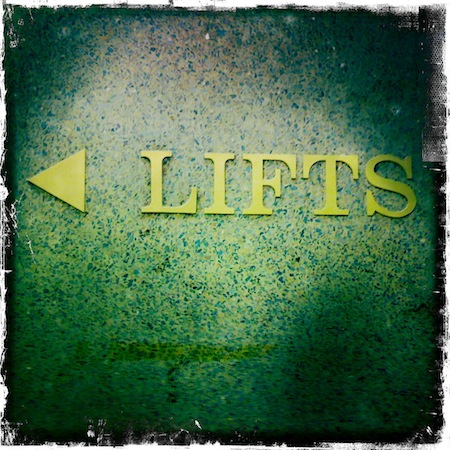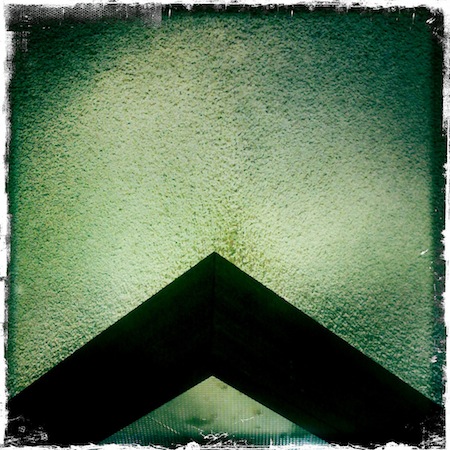 I'll miss the of-its-time stairwell sculpture, which I always wanted to touch, but never did: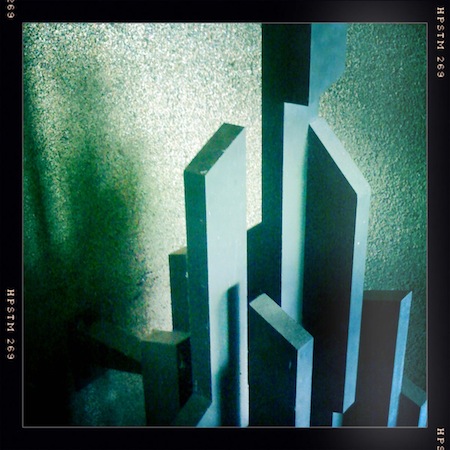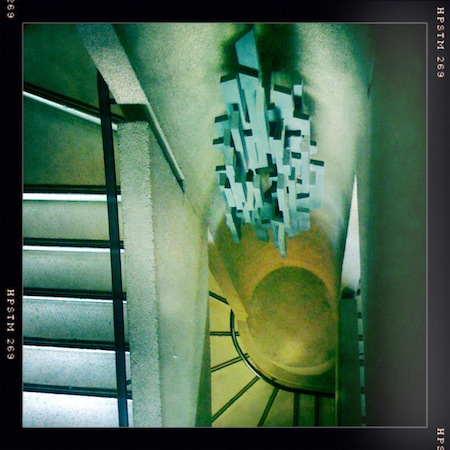 I'll even miss the staircase that I feel down on more than one occasion: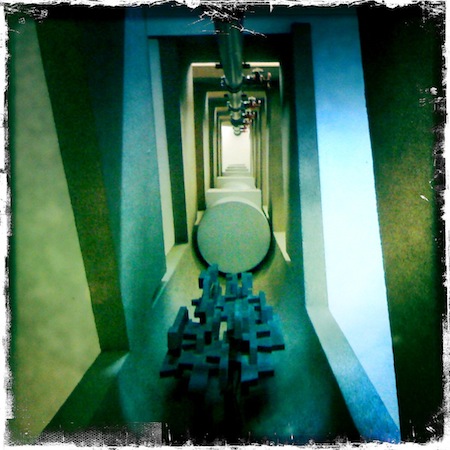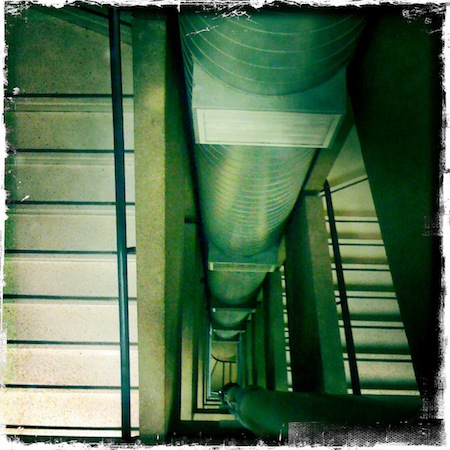 Dear Michie Building: you were rather ugly in some ways, and your hallway carpeting was older than I am. But you have a certain charm, for all that. Let's hope they don't strip all of that away from you.