Continuing Today's Obsession With Our Wildlife
Posted 23 January 2009 in Random Photographs by Catriona
I think I've figured out where our possum sleeps during the day: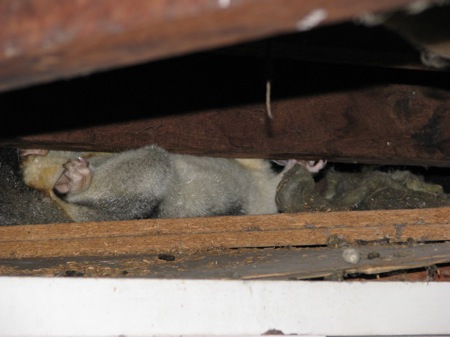 That's right: today's discerning possum chooses not a hollow tree, but the small space between a cupboard and the floorboards in a suburban garage.
I'll say this for him: he's a heavy sleeper. Nothing disturbs him: not the garage door opening and closing, not the car moving, and not unexpected flash photography. If only I could sleep that soundly.