You Can't Go Wandering Around Victorian London in Skins
Posted 15 April 2012 in Writing by Catriona
It's taken me a while to work out a means of blending my rampant Doctor Who fangirlishness with my research. Don't get me wrong: I'm jolly glad I never decided to do a thesis on Doctor Who. But I am a bit surprised I didn't hit this vein of research earlier.
Still, better late than never. So I've had a piece on Doctor Who and Australian national identity accepted (and, having seen the table of contents for that book, I can tell you it looks completely fascinating). And my current research? Well, this sums it up: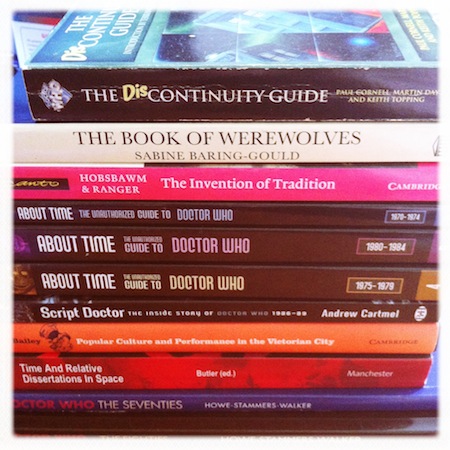 After all, if you're going to be a fangirl, at least you can be a productive fangirl.