The Never-Ending Renovations
Posted 20 May 2012 in Life, the Universe, and Everything by Catriona
We're in the end stages, now, of the renovations that began in February. We must be. There really isn't anything left to renovate at this stage. But the last step is the living room. And in a little six-room house like this, with no dining room or any other communal living area, the living room is pretty close to half the house.
So I took rec. leave from my cataloguing of Australian speculative-fiction film and television on Friday (because, lovely as all the tradesmen have been, I just have to have my house to myself again), and tackled the living room this weekend.
Of course, the problem was that the living room looked like this: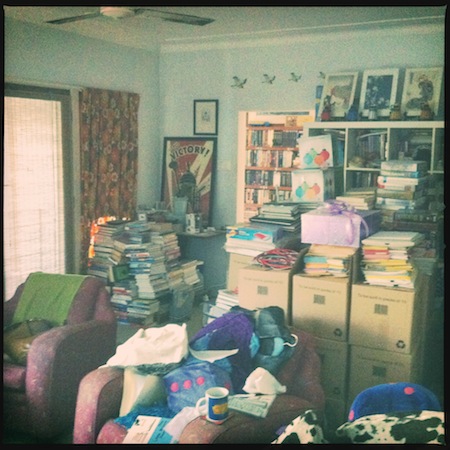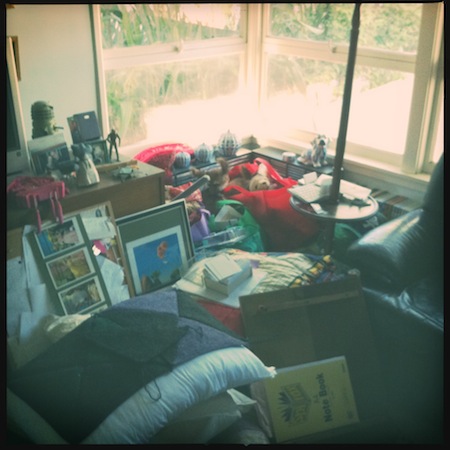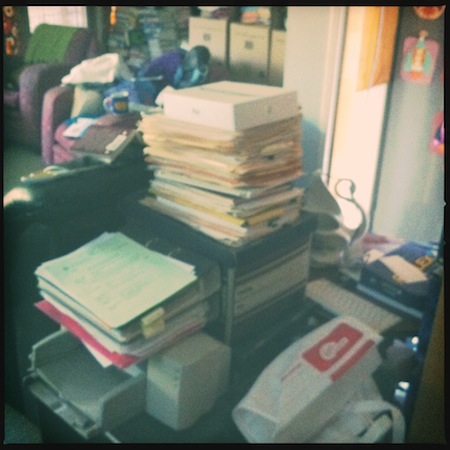 It was housing the spare room and the study, though not, I might add, the hallway, which had already been restocked. True, the spare room and study had been the first rooms done, but then they'd become home to the contents of the main bedroom, while it was painted.
It's like an enormous game of Tetris.
And I always sucked at Tetris.
Under those circumstances, there's no greater sign of victory than visible carpet. Especially carpet that hasn't been visible for weeks.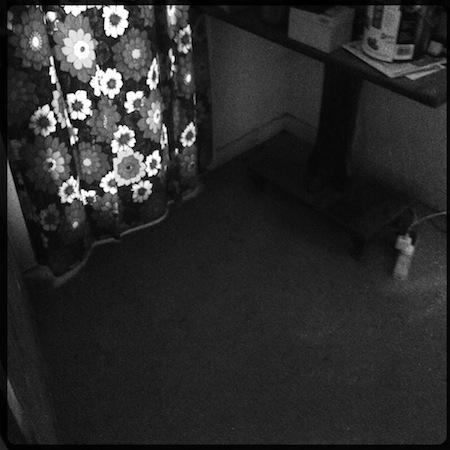 Of course, visible carpet is a short-lived victory when you live with a dedicated hoarder: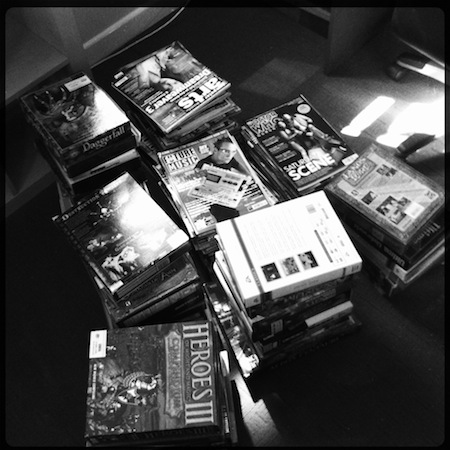 I also became sharply aware of the fact that the phrase "dust sheet" is in no way metaphorical: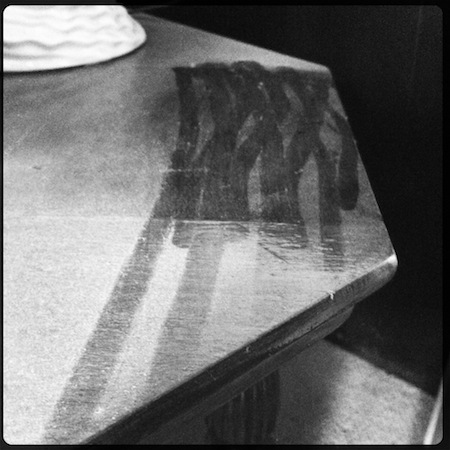 But slowly, very slowly, it all started to fall into place: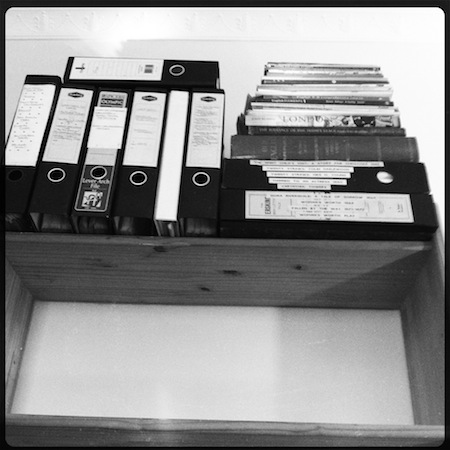 Of course, better is relative. But this is better. It's the result of an entire day's work and pushed my poor back well past its endurance levels (never very high), but it's definitely better.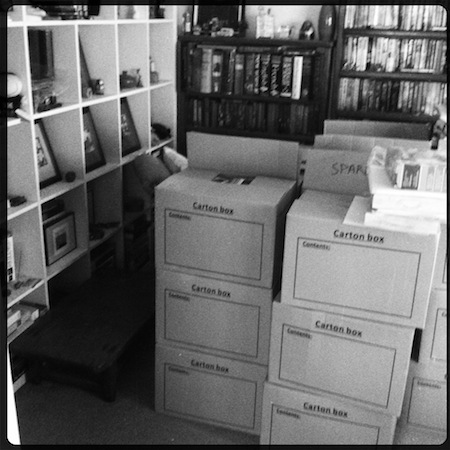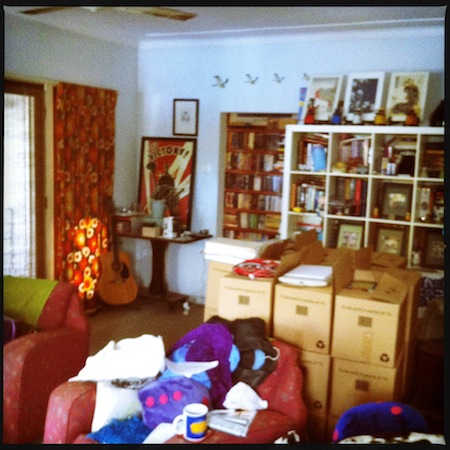 There were some small hiccups, like finding an entire box of classics after my classics shelf already looked like this: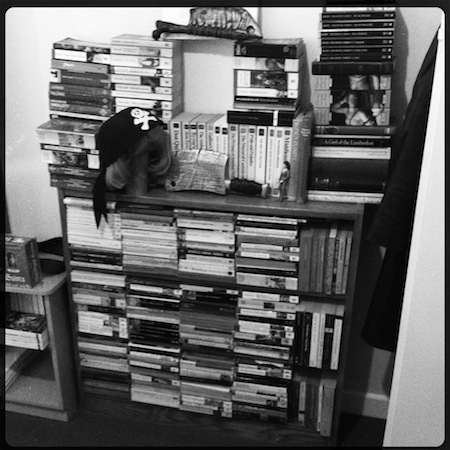 But, eventually, I regained my living room: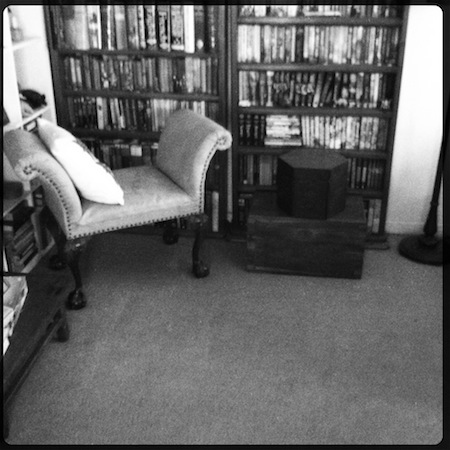 Just in time to strip everything out of it, and shove it into the spare room.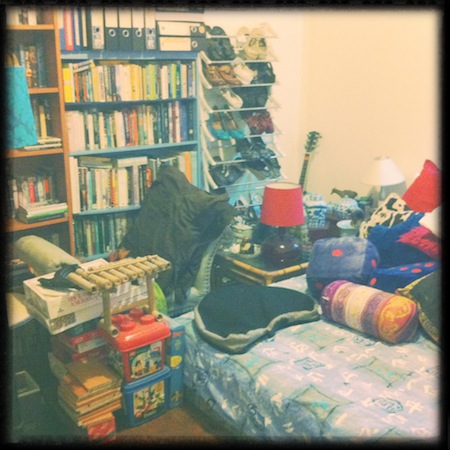 By bedtime, my poor living room looked like this: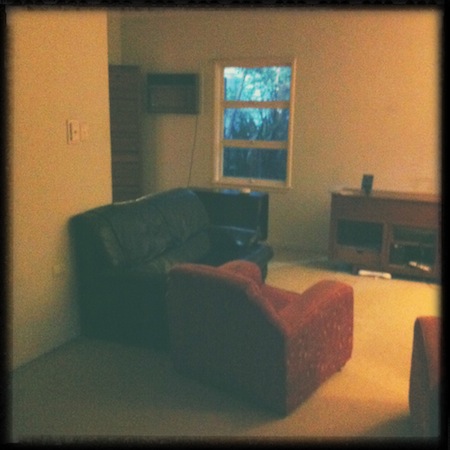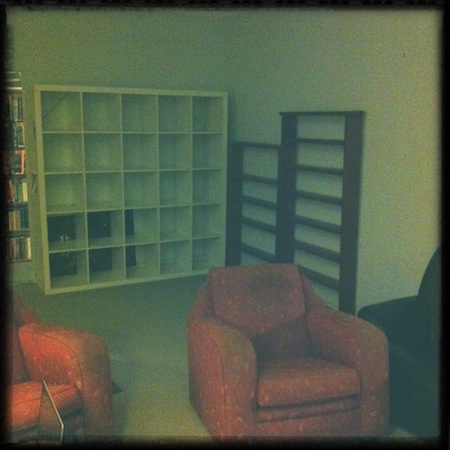 It hasn't been so bare since we moved in here ten years ago. Naturally, it looks even worse now, because everything's under dust sheets and the carpet's lying in the front garden.
But this must be the finish line. There really can't be anything left in this house that hasn't already been renovated.