The Epic Study Spring-Cleaning Ordeal of 2011: Finale
Posted 25 September 2011 in Life, the Universe, and Everything by Catriona
I've blogged so much about the unexpected horror that was the spring-cleaning of the study this year. I've devoted an entire blog post to the empty space pre-carpet cleaning. I've blogged about the slow re-build.
But finally—finally!—the study no longer looks like the squalid yet arty black-and-white photographs that I originally posted.
Now it looks like this: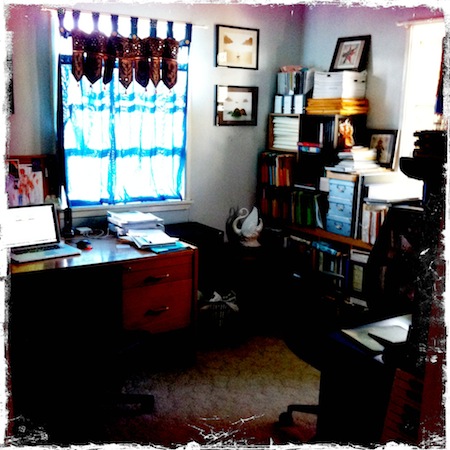 It also has 100% more hot-pink plastic cuckoo clocks: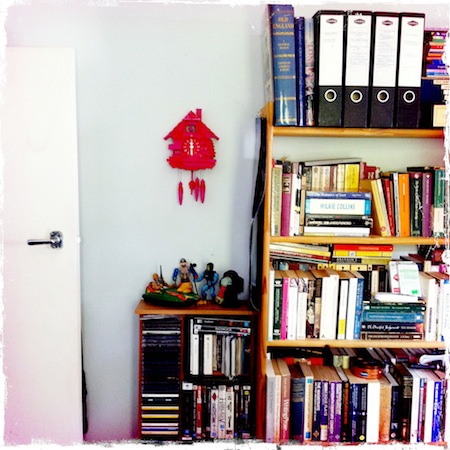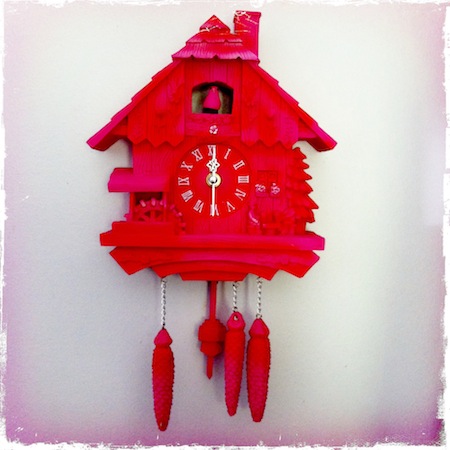 And 100% more swan-shaped TV lamps: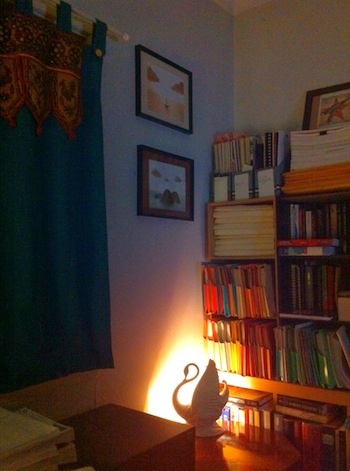 (In fact, combined with my insanely gorgeous Flash Gordon duck print, the study now has a whole unplanned bird-thing going on.)
As an added bonus, the spare room no longer looks like this, but like this: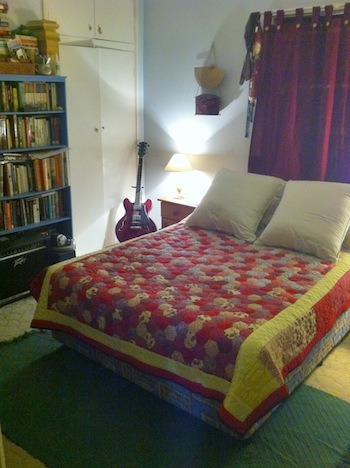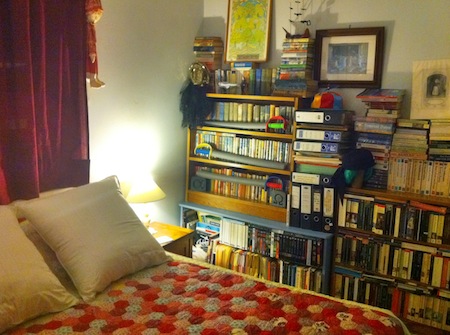 Admittedly, I've barely started on the braided rug I intend to put in the study, but I hereby declare the spring-cleaning of the study officially over for another year.