More Random Photographs from the Back Garden
Posted 13 August 2008 in Random Photographs by Catriona
Because it's just been that sort of day.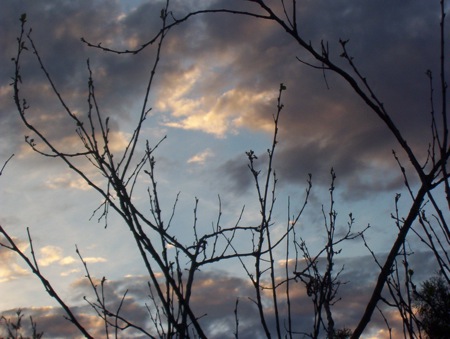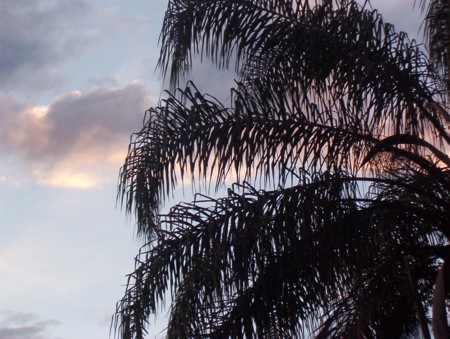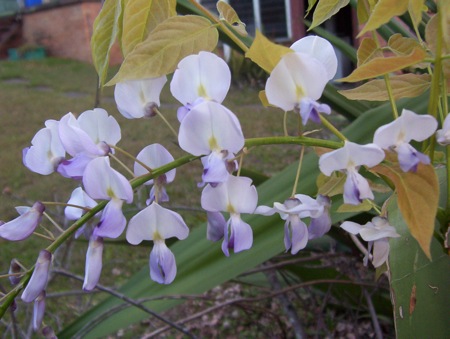 It seems that, despite the cold, the wistaria has decided to start blooming. It's a small bush, and everything but this one spike is bare—I can see the budding leaves forming, but this is the only other trace of life on the entire plant.
I'm fond of wistaria; the house I grew up in (from age four to age twenty one, just before I moved up here) had an enormous wistaria clambering up over the back verandah, which seems, in retrospect, to have been always smothered in flowers. Even my mother—more an enthusiastic than a cautious pruner—never managed to kill the wistaria.
This little plant isn't quite the same, but it's still nice having that touch of pale purple in the garden, especially at the tail end of winter.