More Cheesy Books (And, No, That's Not An Incorrect Use of Degree)
Posted 22 May 2009 in Books by Catriona
To celebrate not having any marking to do for the first time since week two, I decided to carry on adding books to my Delicious Library database.
I should, in retrospect, have settled for sleeping on the sofa while pretending to re-read an Agatha Christie novel that I've already read, since it took me six hours to catalogue two shelves' worth of books.
But the upside is that it did remind me of some truly disturbing book covers lurking in there.
In the last post, the books themselves were cheesy. The semi-tragic aspect of these books is that they aren't all cheesy, but their covers most definitely are.
And you don't get much cheesier than 1970s' science fiction: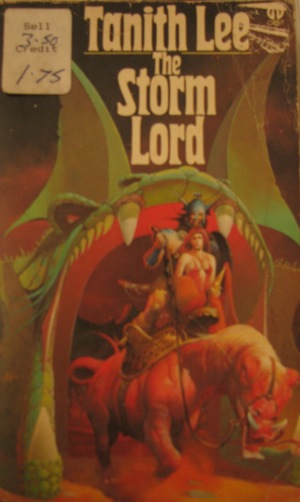 And the terrifying thing I learnt when Googling this book is that this isn't even the cheesiest cover available. I'm remarkably lucky, I feel, that I don't have this cover instead: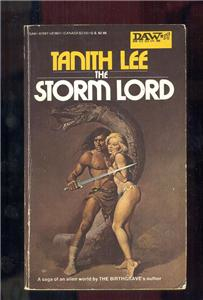 Except—well, at least in the second one both protagonists are equally naked.
Then there's one of my disturbingly large number of copies of Jane Austen's Emma: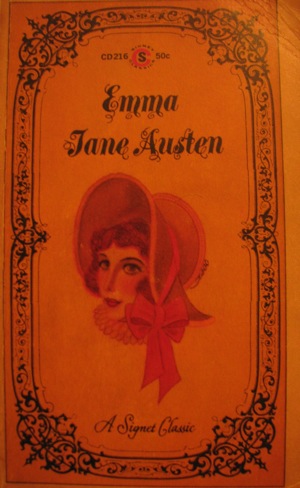 I did consider checking whether that bonnet is historically accurate or not, but I'm just not that dedicated. I will venture an entirely uneducated guess that the pink ruff she's sporting was not a common item of clothing in the Regency period, though.
Still, Austen got off lightly compared to Sir Walter Scott: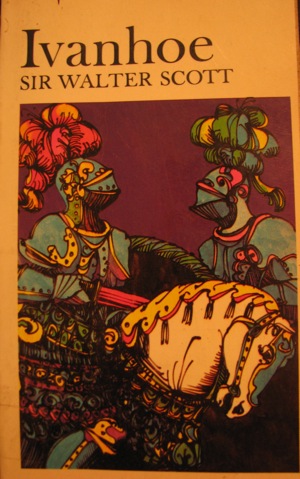 I'll be honest: this cover kills me. No one's going to lost sight of these two on the battlefield! And while I can perhaps see—by squinting and exercising an over-active imagination—that the knight on the left has feathers on his helmet, no amount of squinting will perform the same service for the knight on the right. I'm forced to assume that he topped his helmet with an intricately folded crocheted scarf.
And science fiction isn't the only genre that suffers from bad covers, of course: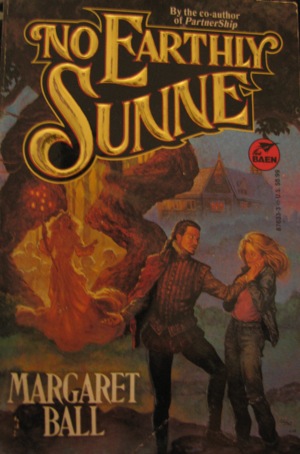 I'm particularly enamoured of the gold text on that one, but let's have a closer look at the protagonists, shall we?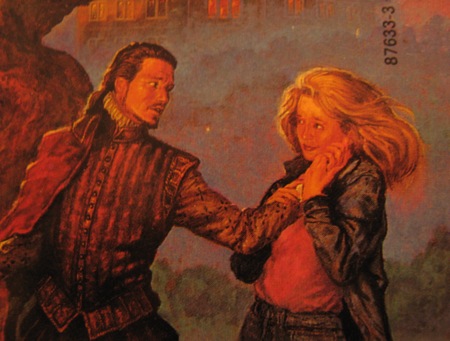 They seem to be looking at each other longingly, but the more I look at the expression on his face and the position of his torso, the more convinced I become that she's actually just dislocated his shoulder.