I Think I'm Being Emotionally Blackmailed By My Computer Game
Posted 7 March 2009 in Gaming by Catriona
The game, you see, has a splash screen by which you navigate to one of the several different play modes or out of the game altogether.
On the basic splash screen, you see this: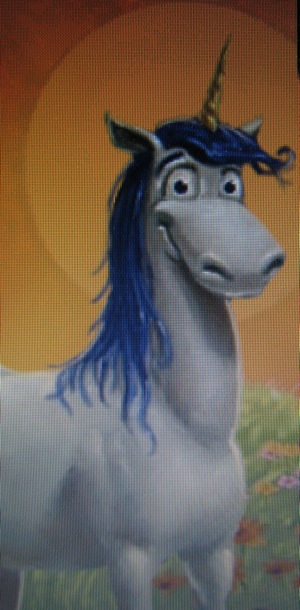 Slightly freaky, perhaps—especially to those of us who don't really trust unicorns any more than we trust dolphins, and we don't trust dolphins at all, because, really, who could trust marine mammals that not only have a strong propensity, apparently, for flying through highly coloured space scenes in which planets are often in dangerously close proximity to one another, but also appear to have callously sold the rights to their image to the makers of just some of the most disturbing home furnishings ever, including dolphin lamps and dolphin kitchenware.
But essentially benign, right?
But when you hit the "quit" button, you get this: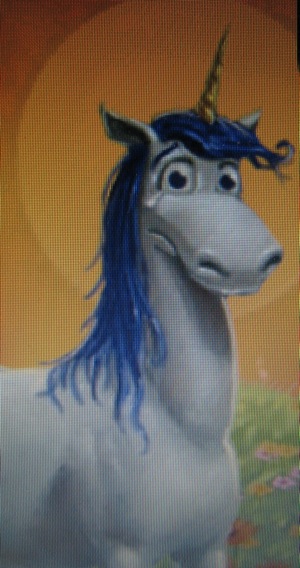 The big sad eyes!
The solitary tear drop!
Is it wrong for the game to work by telling me that if I quit, I'll make a mythical creature cry?