Posted 23 August 2008 in Books by Catriona
I've been marking all afternoon, so I have an abundance of headache and an absence of energy.
But, thankfully, I also have an abundance of girls' school stories, including May Wynne's The Term of Many Adventures.
I should think it was a term of many adventures!
In this one book alone, the schoolgirls deal with mysterious gipsies: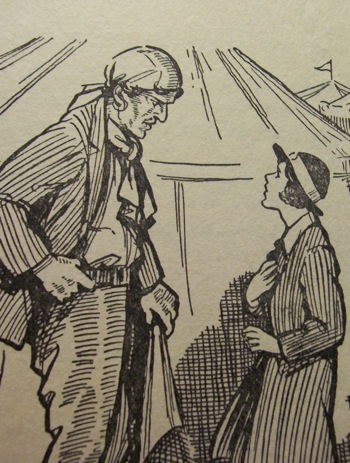 With friends who don't know enough not to accept mysterious jewelry from mysterious gipsies (honestly, you'd think they'd never read a school story):
With curiously co-ed adventures in late-night archaeology: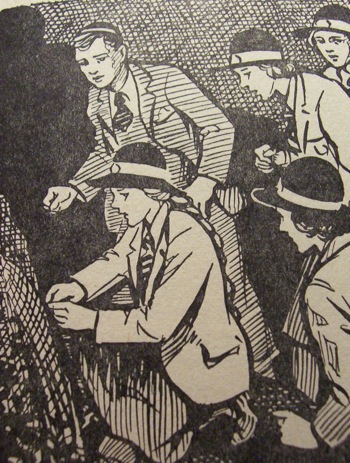 With furious working-class Irish villagers, who aren't pleased that the girls broke into their house and, to quote the ringleader, "made it fit to live in" (113), spoiling most of the furniture and breaking the rest in the process: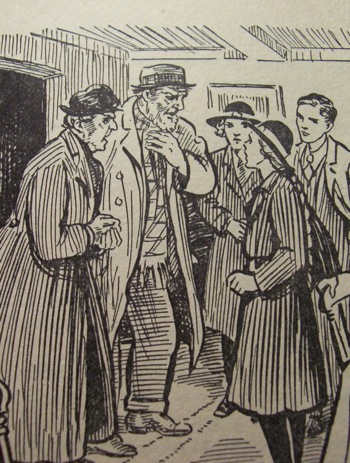 And a mysterious man of unspecified ethnicity, in a turban: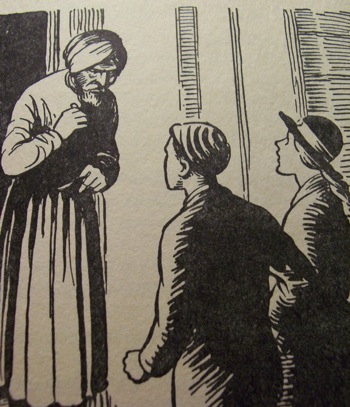 It's a miracle the girls had any time for classes at all.
From May Wynne's The Term of Many Adventures, illustrated by Roberta F. C. Waudby. Edinburgh: Thomas Nelson and Sons, n.d.